All cords are 20" long and come with a spare loop-end so you can trim shorter if you wish.
You have your choice of black or brown round-leather cord or camo para-cord.
Shipping will be USPS and included in the price for continental US.
Payment via Palpal is preferred of USPS money orders.
Please contact me at:
[email protected]
if you want to order. Thanks!
• .45ACP HP single- $15.00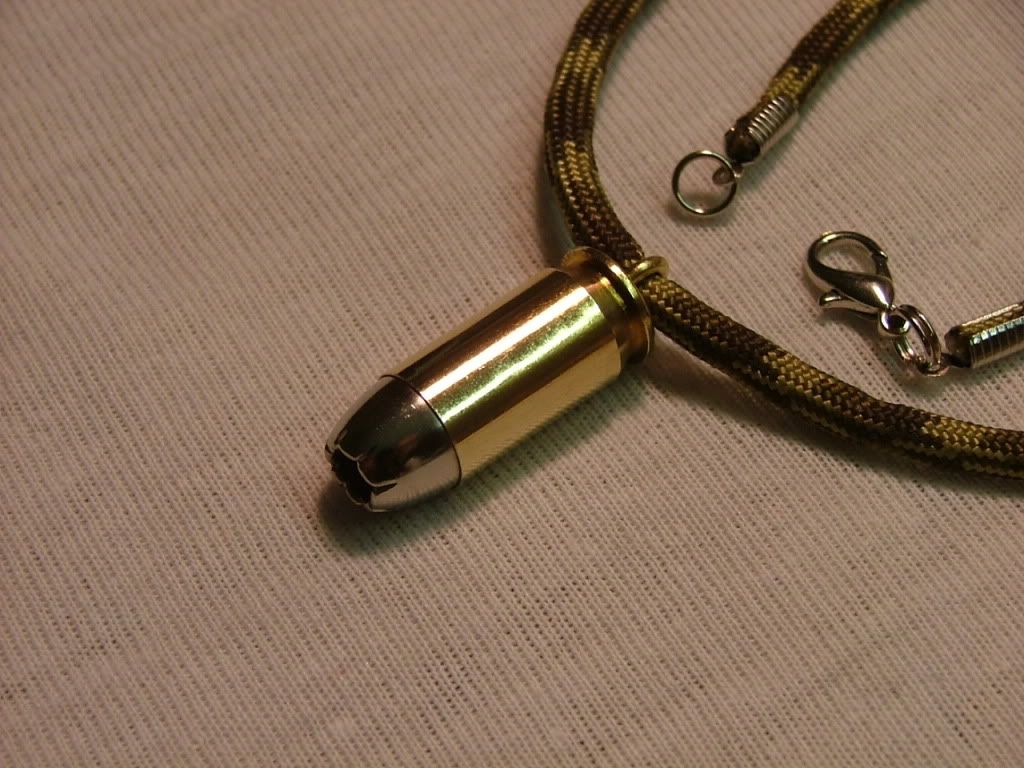 • .45ACP FMJ x 3- $20.00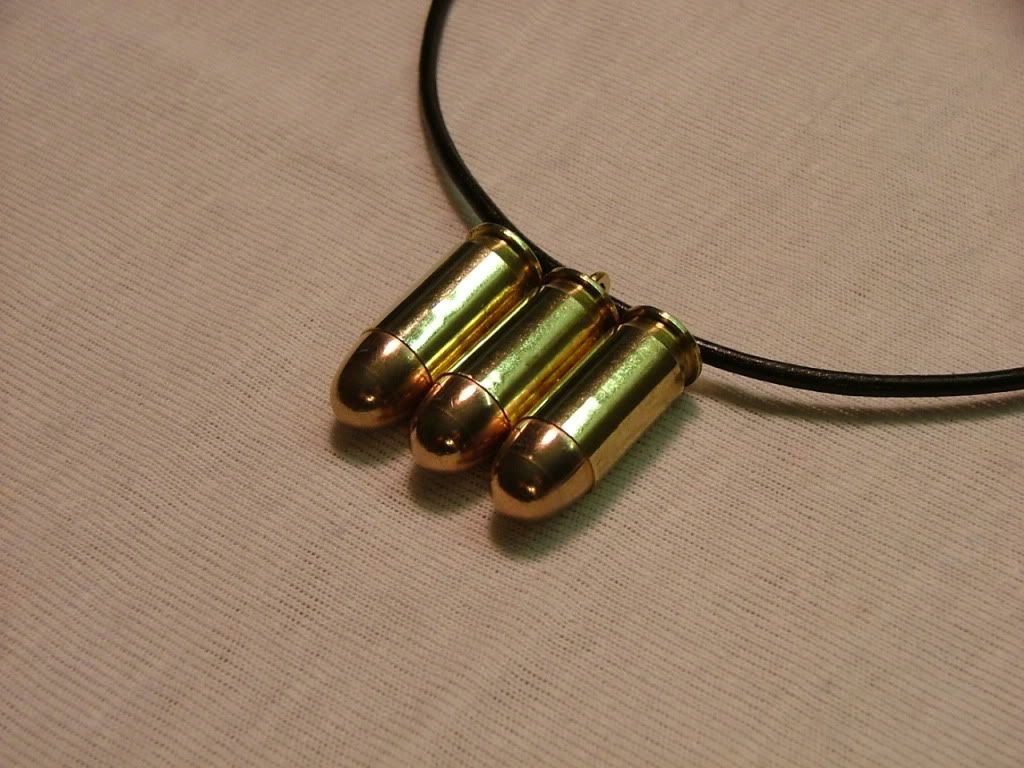 • .223/5.56 FMJ single- $20.00
• .223/5.56 FMJ x 3- $25.00