Discussion Starter
·
#1
·
Greetings! My name is Mark. I am a hand gun enthusiast (anything gun, really) and new to the vendor scene.
Some of my hobbies include making ammo necklaces, ammo key rings and steel reactionary targets. In this thread I am going to offer the necklaces and key rings which I have dubbed the "Ammo•wearables". . . . . .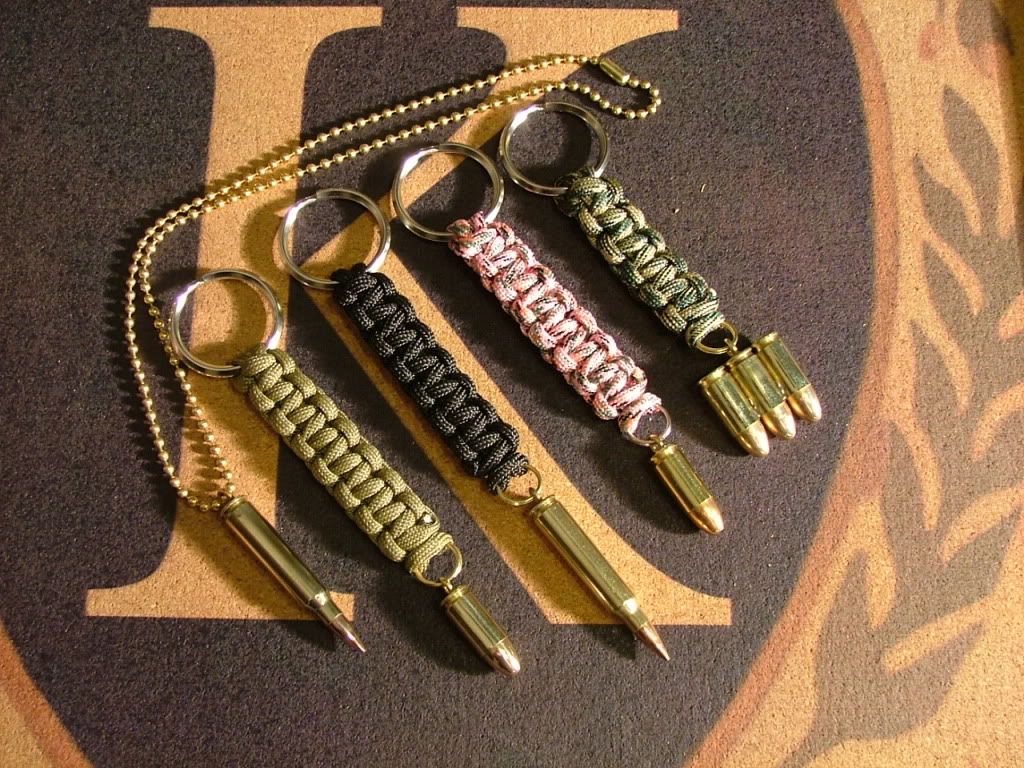 I offer 6 different paracord colors that can be used with the key rings as well as the necklaces. However, if you just have to have a color that you don't see please let me know and I will try to find it.
The ammo I use is inert of course, and is just a bunch of stuff I've collected over time. Some calibers are more limited than others with my biggest supply being 9mm FMJ. I will handle each order on a first come, first served basis and I will try very hard to give you what you want.
Ammo that is currently available for key rings and necklaces:
Pistol- 9mm, .40 SW and .45acp
Rifle- .223 and .308
KEY RINGS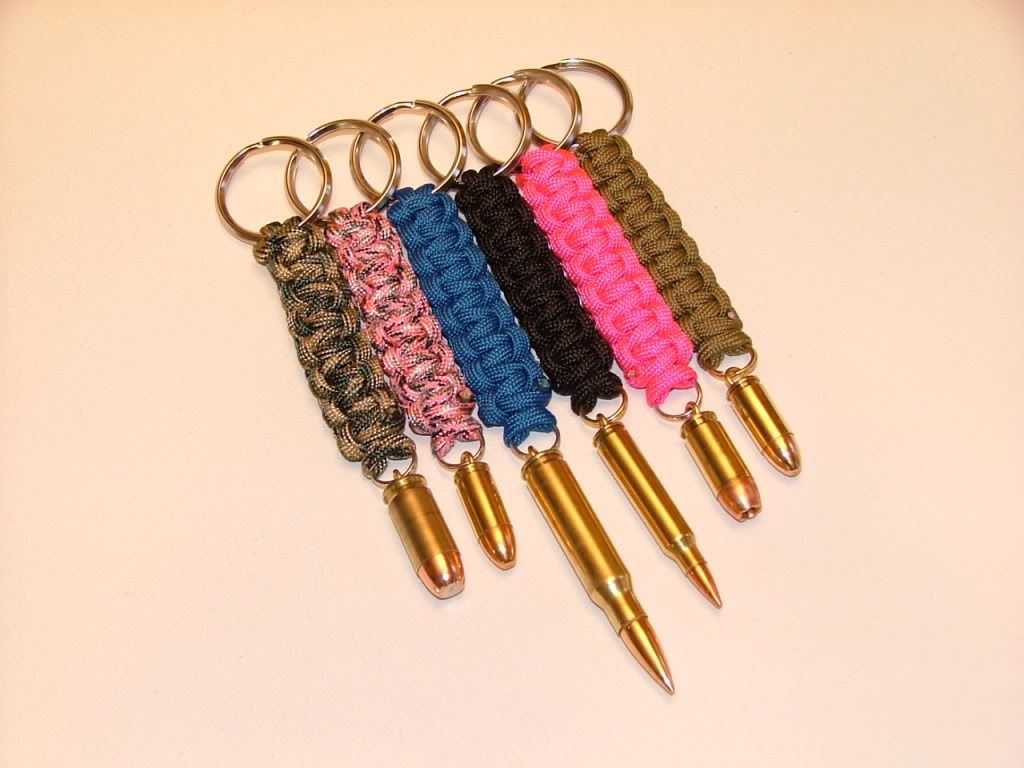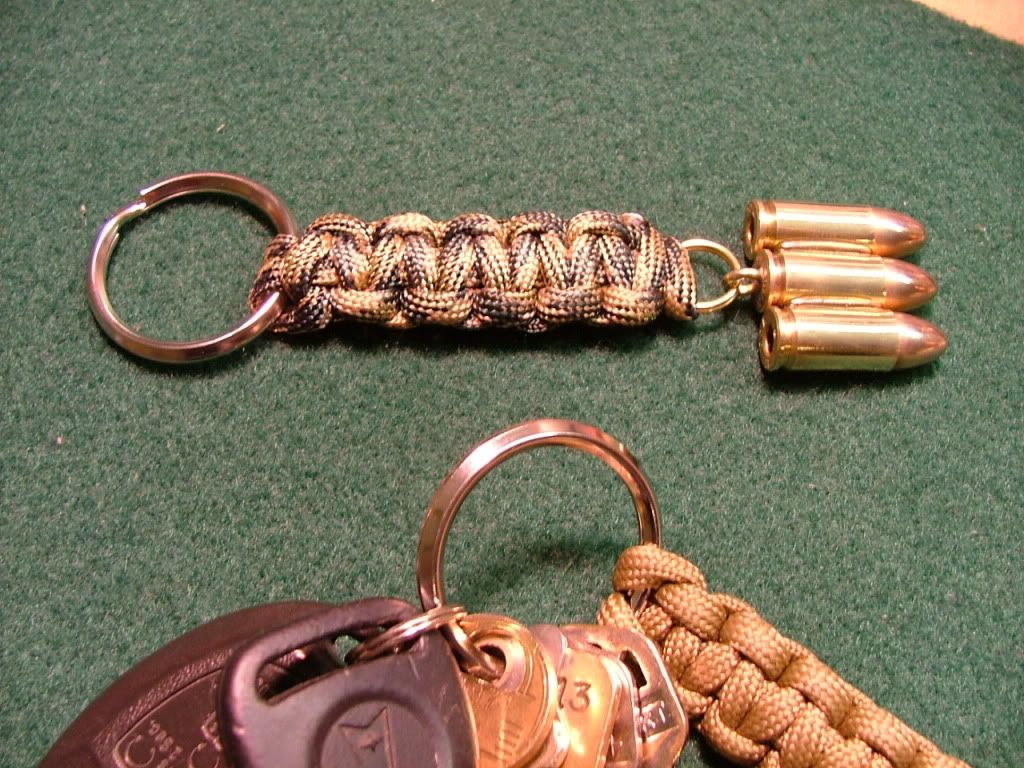 KEY RING PRICES
• Key ring with pistol ammo. . . . . $15.00
• Key ring with rifle ammo. . . . . . $20.00
• Key ring with triple-tap 9mm. . . $20.00
NECKLACES
The necklaces are made from the same ammo and paracord however, I do have a couple of other "chain" options available; silver bead chain, brass bead chain and braided black leather.
Cord/chain lengths can be anything you specify between 18" to 32".
18"= choker length
32"= top of beer gut length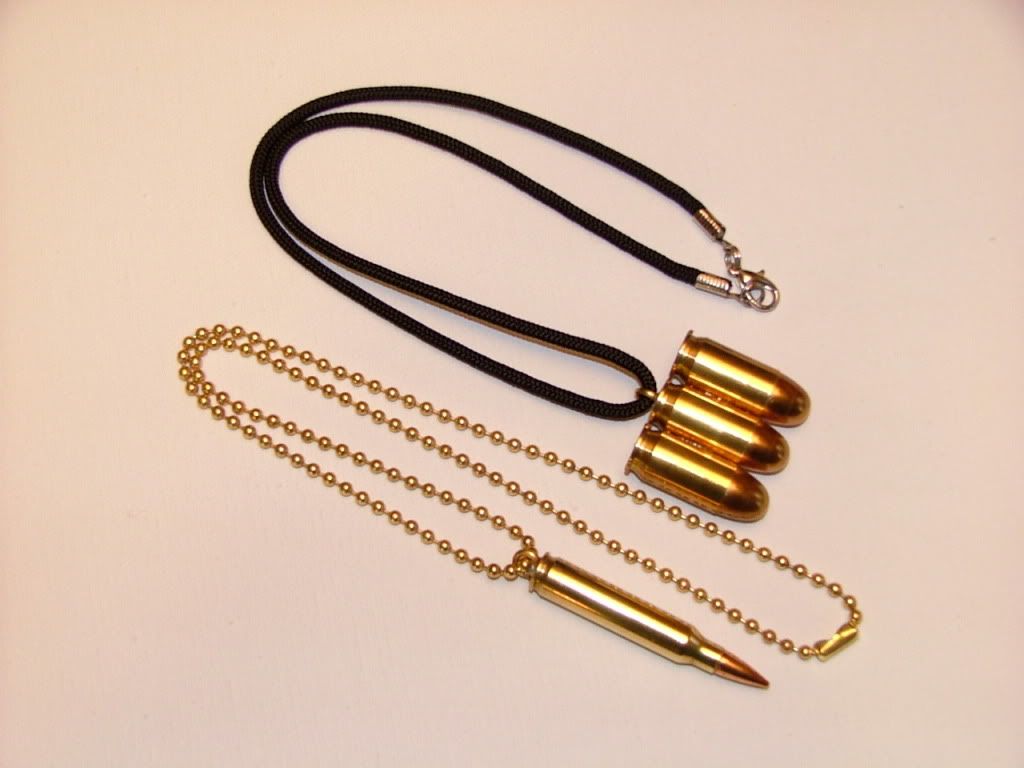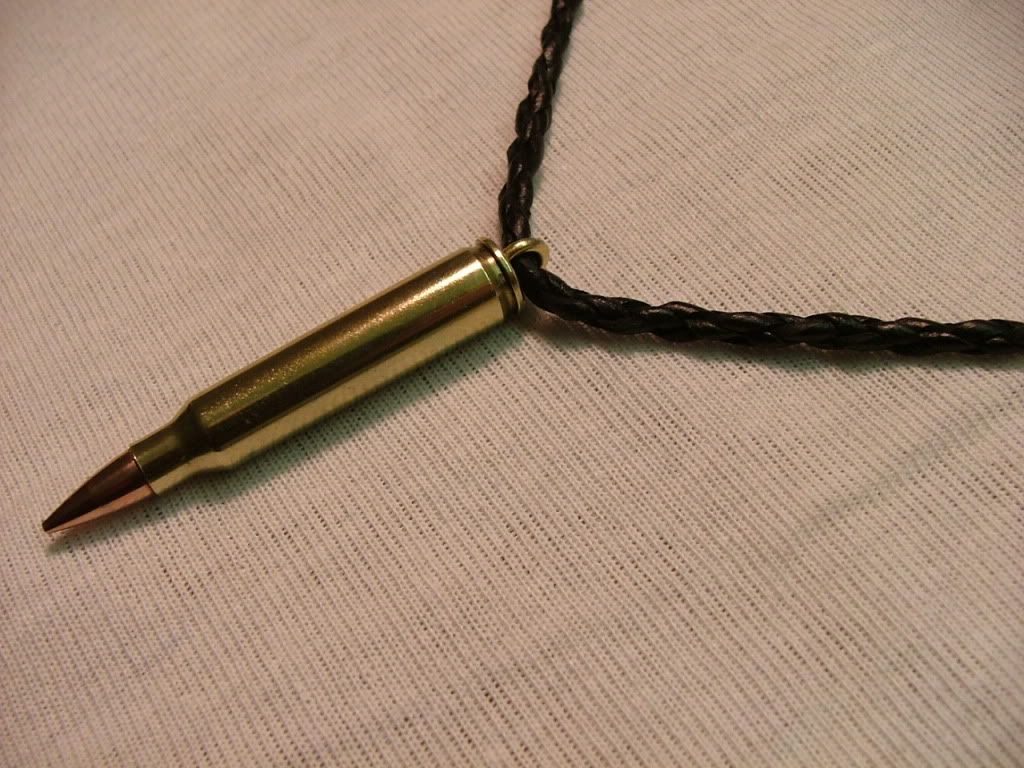 NECKLACE PRICES
• Paracord with pistol ammo. . . . . $15.00
• Paracord with rifle ammo. . . . . . $20.00
• Paracord with triple-tap 9mm. . . $20.00
• Beaded chain or braided leather. add $5.00
SHIPPING
• USPS 1st Class to lower 48 states
add $3.00 for 1 item -or- $5.00 for two items.
PAYMENT
• I prefer Paypal but, will accept USPS money orders.
Feel free to PM me with any questions and of course, orders.
Thanks!